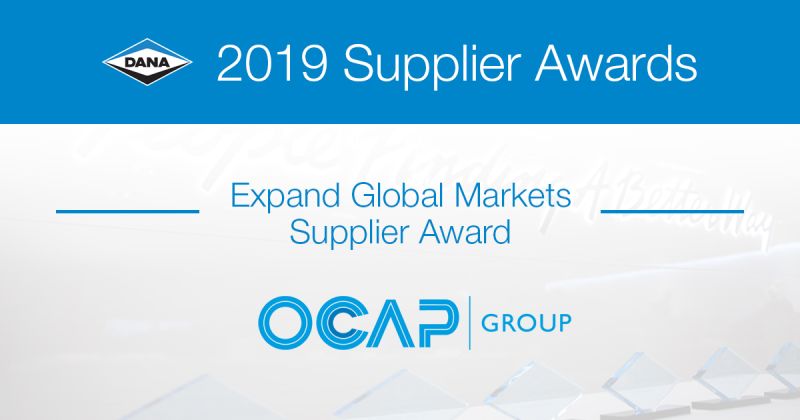 OCAP is honored to receive this recognition.
This award will surely act as a stimulus to pursue our goal to guarantee the best service to DANA globally. It encourages us to continue with enthusiasm the research of technological improvement, not just on products but equally in processes as well. It strengthens our vision for zero defect and on time delivery adherence targets and it stimulates us to maximize our level of competitiveness.
The global scenario is evolving and it is our duty to react responsibly and adequately to the market changes.
We believe to create added value by being a flexible global organization, relying on advanced technologies and innovation and thereby being recognized as the preferential supplier of Steering & Suspension components.
This is a welcome opportunity for Ocap to acknowledge the growth opportunity that Dana has offered over the past decades and to thank the entire Team of Dana for the support and encouragement received.
The goals achieved are the result of a profitable mutual collaboration that embraced the different company functions.
We thank you for the trust bestowed on us and we assure Dana our dedication to achieve even more ambitious results working together.