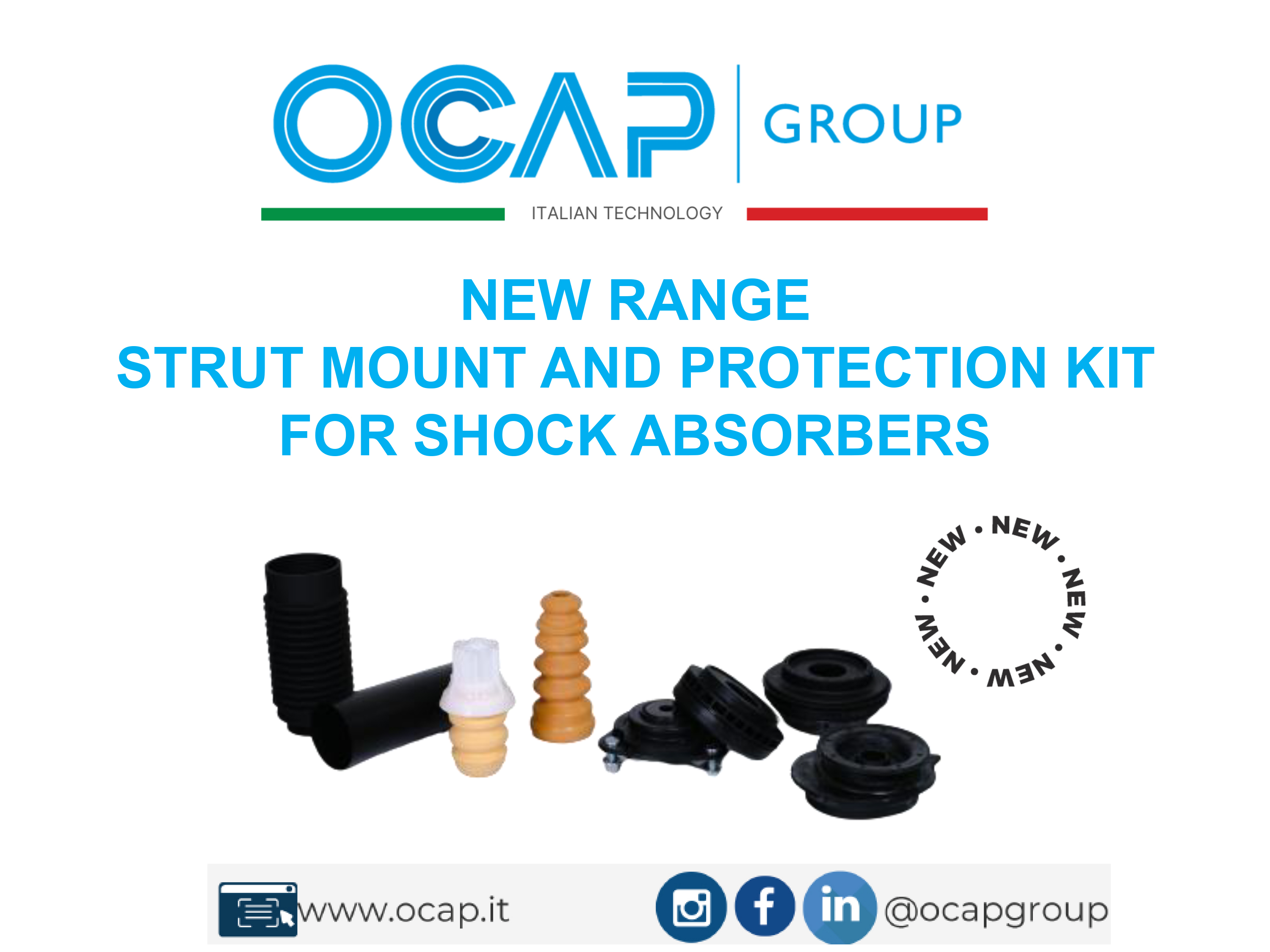 OCAP International, after launching the Shock absorber range, continues its strategy of enlarging its commercial offer with the launch of Strut mounts and Protection kits for cars and LCV.
The starting range is composed of about 330 part numbers and covers much of the current European vehicle park.
The entire range is available on Tec Doc, Inforicambi, Clipparts and in the new shock absorber catalogue that can be downloaded from the Ocap website.