OCAP can count on different production and distribution units.
The Holding, O.C.A.P. S.p.A., which includes only Direction, Supervision and Coordination functions, has its headquarters in Valperga (Turin), Italy.
O.C.A.P. Italia S.r.l. is also located in Valperga. It is the industrial site, where five production departments are operative three shifts a day; the technologically advanced warehouse for rough parts and semi-finished products, the R&D Departments, the Design and Testing units are also located here.
The impressive logistic centre of AM distribution, the O.C.A.P. International S.r.l, is based in Oglianico, a few kilometres from Valperga; it is a fully automatized warehouse for the storage and distribution of the AM products.
OCAP most recent production units are located in Asia: the Ocap Chassis Parts Pvt. Ltd. in Bhiwadi, State of Rajastan (India) and the Ocap Chassis Parts (Kunshan) Co., Ltd. in Kunshan, Province of Jiangsu (China).
The globalization of the company structure achieved its latest goals with the creation of the O.C.A.P. International S.r.l. representative office in Moscow (Russia) and of the company OCAP France S.a.s. in Cannes (France).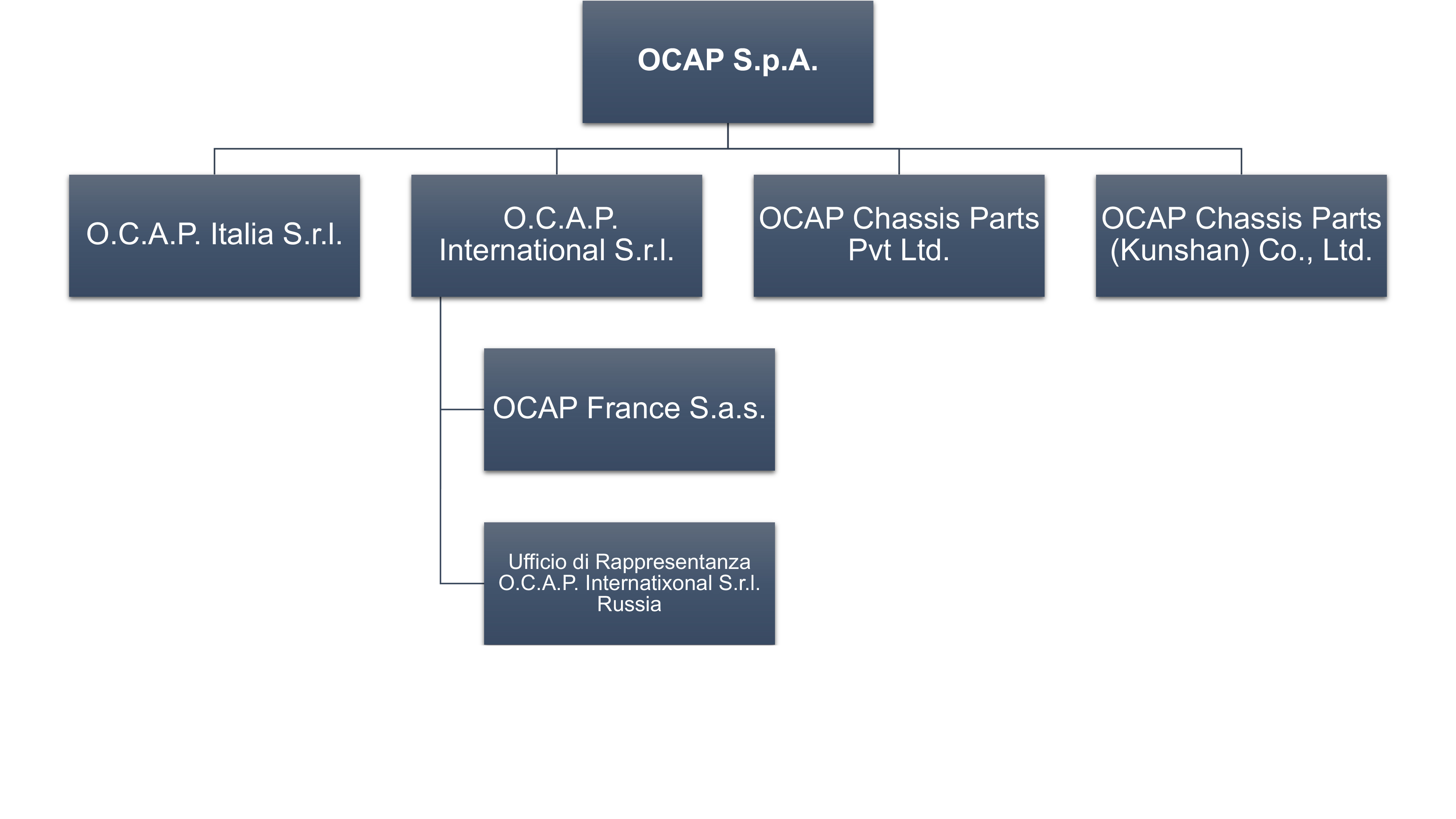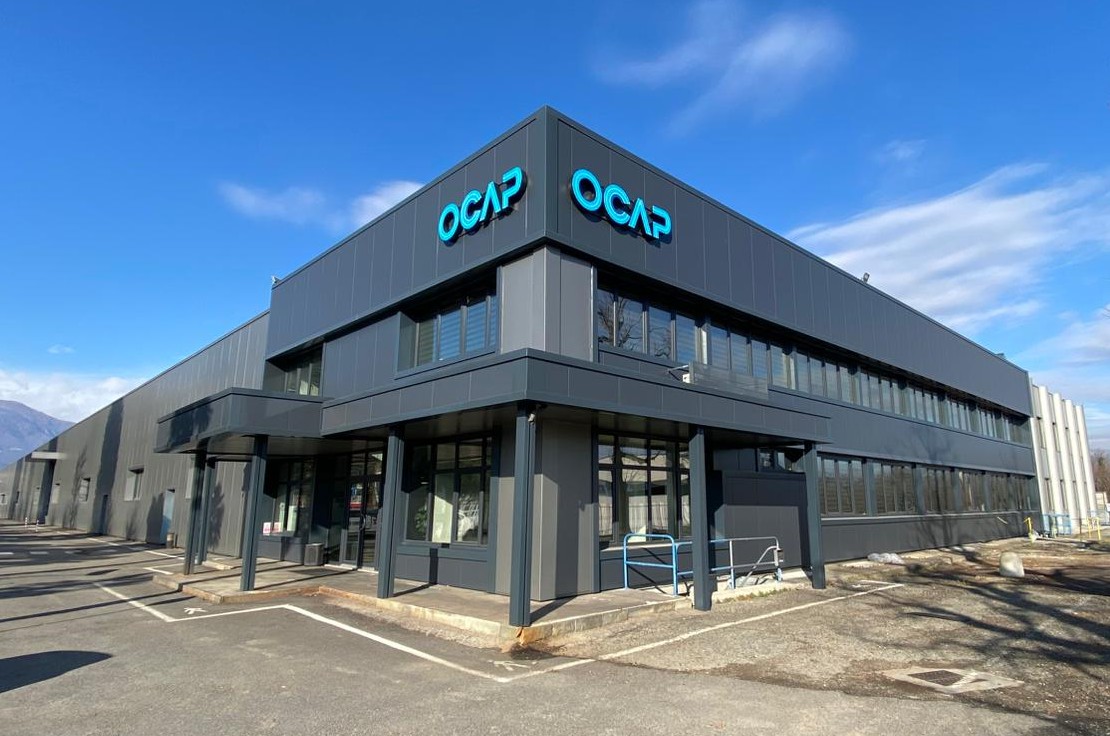 OCAP Italia - 45° 22' 13.551" N, 7° 40' 34.842" E
S.S. 460 Km26,700 Loc. San Martino
10087 Valperga (TO)
Italy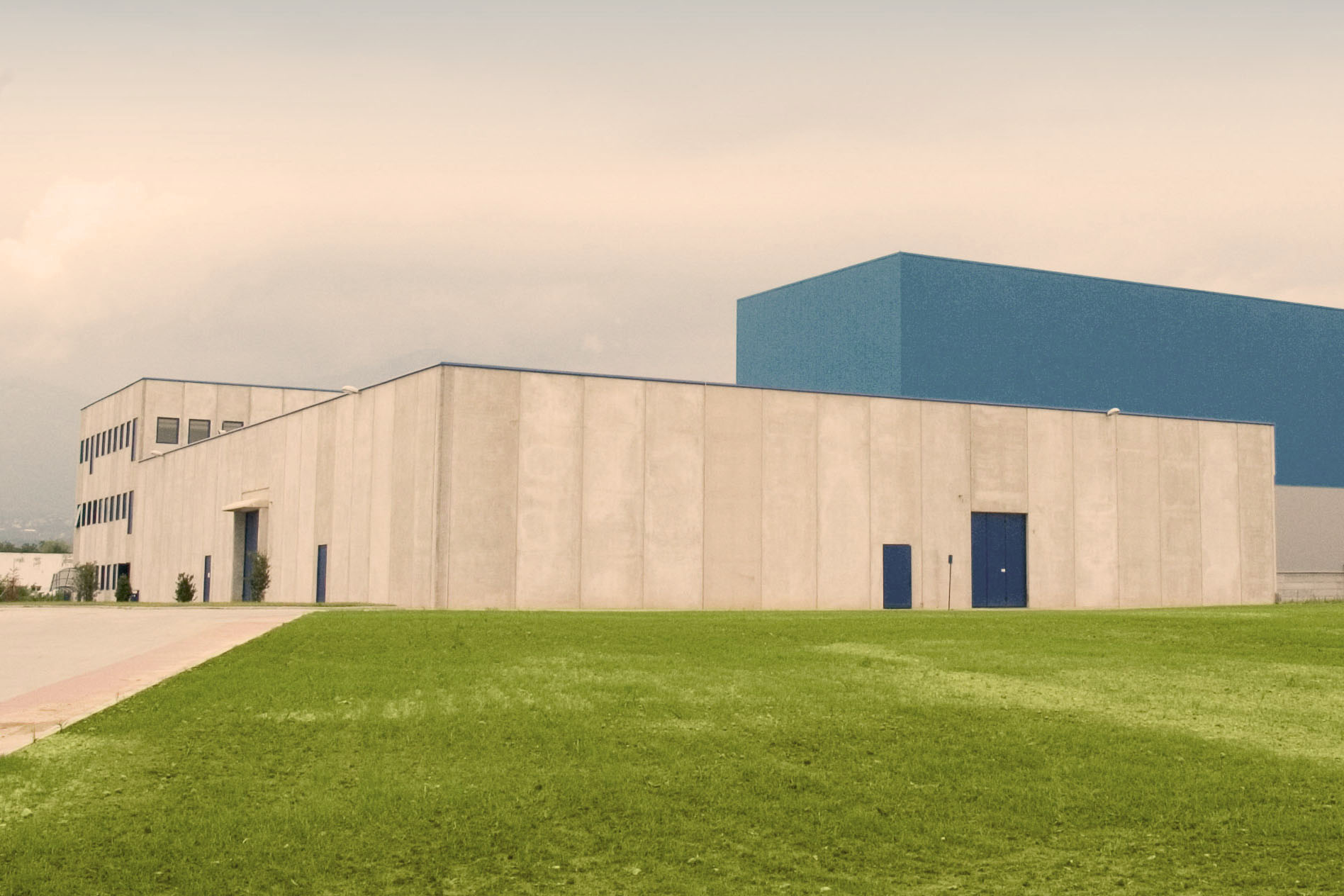 OCAP International - 45° 22' 13.551" N, 7° 40' 34.842" E
Strada da Fraz.San Grato a Via Cerini di Busano
10080 Oglianico (TO)
Italy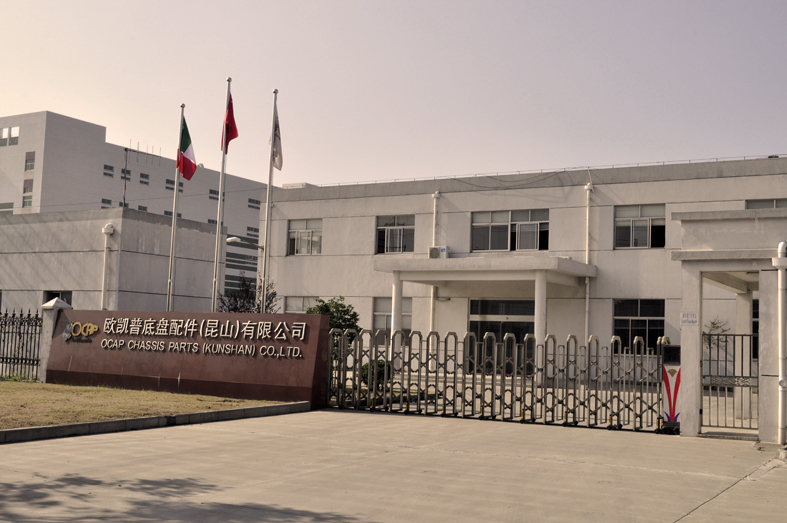 OCAP Chassis Parts (Kunshan) Co., Ltd. - 31° 21' 31.745" N, 121° 4' 29.596" E
No. 218 Huan Lou Road, Kunshan Development Zone
215300 Kunshan Jiangsu Province
China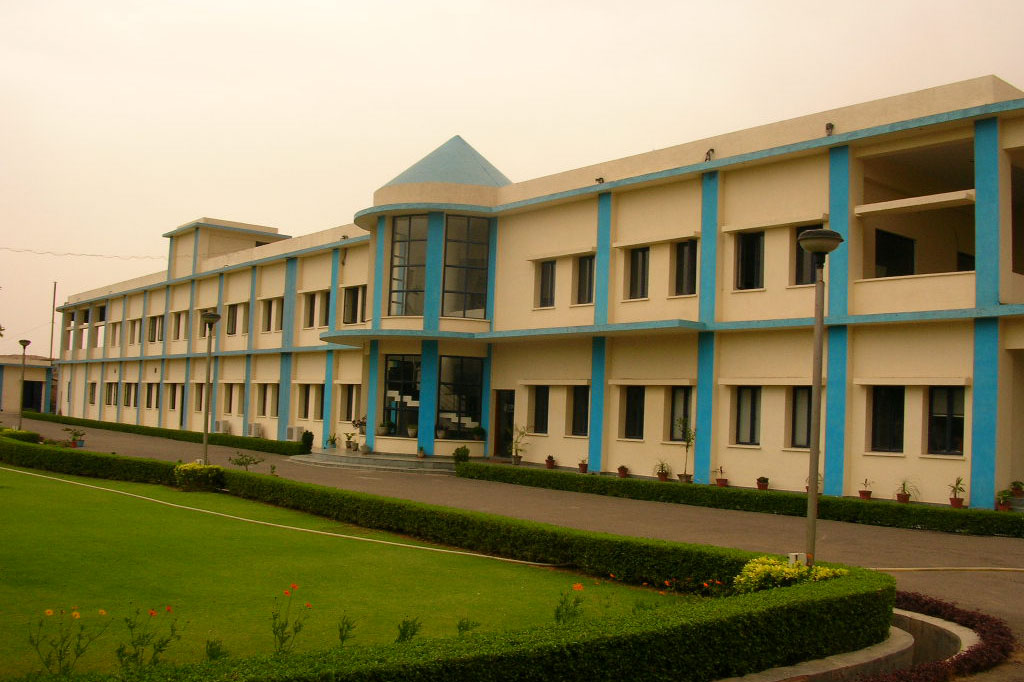 OCAP Chassis Parts Pvt. Ltd. - 28° 12' 59.14" N, 76° 52' 21.14" E
A-1221 & A-1230, RIICO Industrial Area, Ghatal Bhiwadi – Distt. Alwa
301019, Rajasthan
India